BIRTH PAINS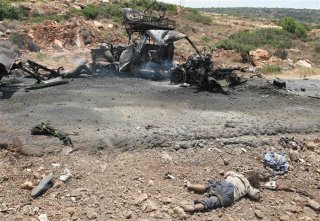 Condoleezza Rice has described the plight of Lebanon as a part of the "birth pangs of a new Middle East" and said that Israel should ignore calls for a ceasefire.
THE BUSH REGIMES' CULTURE OF LIFE.
HEY, LET'S ASK HER IF THIS IS LIKE BIRTH PAINS? DON'T WORRY MOTHER, MIDWIFE CONDI IS ON THE WAY.
Someone's Lil Angel. Or Islamo- fascist- Hizbollah Terrorist?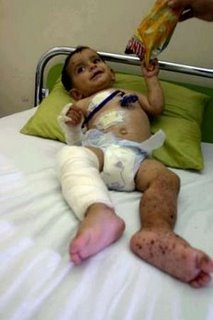 ENEMY COMBATANT. OBVIOUSLY.
WHY WOULD THEY NOT HATE US?
PEACE. IT'S POSSIBLE. BUT NOT WITH THESE CRAZY BASTARDS IN POWER.
(all pics snagged from
Dancewater
)